Top 5 Custom Neon Lights Brands in Canada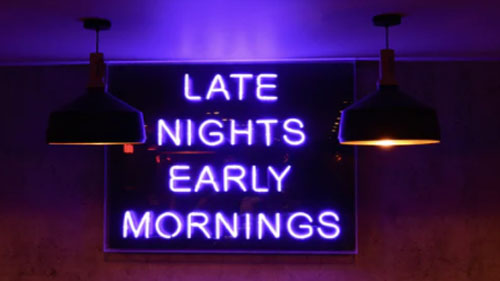 Custom neon lights have been used in the signage industry for years now. The neon lighting is usually customized into various shapes and sizes in long glass tubes to achieve various signs. These installations have been popularised in major cities such as Times Square in New York. 
Another invention in the neon lighting environment is the use of flexible neon light. The LED Flexible Neon Light is essentially enclosed in a plastic jacket that can be translucent, opalescent, or semi-transparent. Though Glass Neon was once the standard for outdoor linear lighting, it is now recognized for technological flaws.
With several years of advanced LED scientific research and extensive expertise in most manufacturing, the invention of LED Flexible Neon Light has aided in the replacement of glass neon. It is easier to cut and more versatile than glass neon. It can be bent into any shape by hand. Installation takes just a few minutes, and it leaves no hot spots on the surface. Read through the article to find out where you can find brands in custom neon light Canada.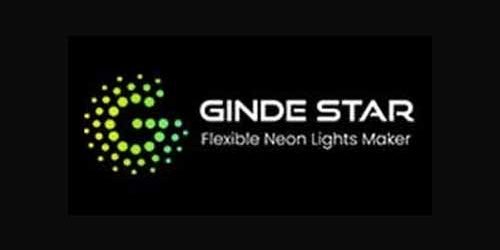 Gindestar has been a reliable neon light supplier since 2013. They are an ISO-certified corporation that focuses on manufacturing decorative lighting for residential and industrial applications. They market a variety of neon flex lighting items, including LED neon flex mini, LED neon flex, LED neon flex RGB, and others.
They do this by upholding high LED standards and being environmentally sustainable. As a leading player in the LED lighting market, the company collaborates with you to create the ideal solution.  Also, they have a warehouse that houses cutting-edge technology for producing long-lasting, weather-resistant, solvent-resistant, and energy-efficient neon flex lamps. 
The company also provides customized consumer expertise and service, such as shipping logistics for international markets, such as the Canadian demand for personalized neon lights.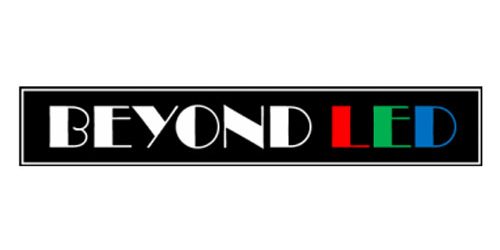 Beyond LED Inc, founded in 2009, has been delivering high-quality LED goods to consumers in North America. The company operates on the notion that LED lighting is the future of lighting and, by far, the most effective way to minimize energy demand and protect the environment. Aside from LED Neon Flex devices, they also provide lighting products to commercial and industrial customers such as LED High Bay, Flood Light, Street Light, Canopy Light, and retrofit kits.
Their LED modules, interchangeable strips, and light bars have been used in the Signage industry in various Channel Letters and Sign Boxes from coast to coast in Canada and several states in the United States. With quality as their major focus, they keep their design and manufacturing standards at a high level. To do this they rigorously test their products,  putting them through very harsh conditions.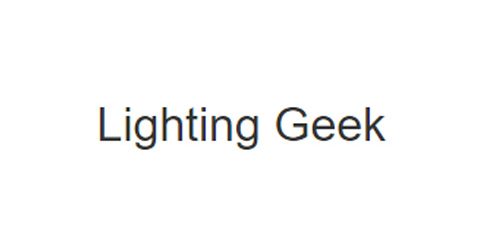 Since you order from the retailer, you save money on high-quality lights when you use LightingGeek. Based in Canada, the corporation can serve the majority of North America, including the markets in the United States and Canada.
They provide cutting-edge lighting systems to electricians, architects, contractors, design personnel, and event companies throughout Canada and the United States. Their new product offerings include decorative lighting, architectural lighting, and entertainment lighting.
 Some of their products include;
LED Montreal provides high-quality LED Bulbs, LED Strips, and LED Gadgets at reasonable prices. LED lights can be purchased directly from Canada and delivered overnight. The company designs, sells, and educates customers on how to mount LED lamps. This is particularly important for their DIY-loving customers.
They give color options of warm white, cold white, brown, red, orange, and pink LED Neon Flex to their clients. Their goods are powered by 24V and consume 7W per meter. Their LED Neon Flex product is not self-adhesive and must be secured with the Neon Flex Aluminum mounting clips. Their LED Neon Flex, which is just 9mm wide by 18mm thick, can be used outside in temperatures as low as -20 degrees Celsius.
LED Neon Flex by Green LED Lighting Solutions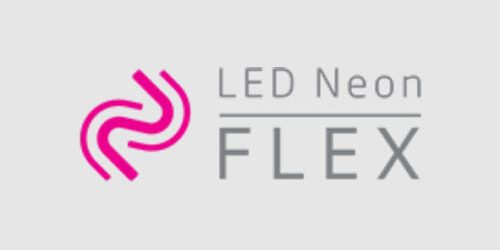 Green LED Lighting Solutions (GLLS), a highly advanced engineering firm with key expertise in LED-based space lighting and signage applications, is the sole owner of the LED Neon Flex brand. GLLS has made significant investments in the creation of LED-based materials for the industrial lighting industry. The company's products are supported by proprietary inventions and created by engineers and designers with extensive expertise in the lighting industry.
GLLS, headquartered in the United States and with branches in the United States and Canada, provides advanced LED lighting solutions for industrial lighting and industrial signs that use energy-efficient and environmentally friendly LEDs. Architectural, architecture, and engineering companies, as well as retailers and brand marketers, also demand these items.
Some of their products include;
Whether you fall within the architectural, construction, design, art, or just hobbyist category, there is always a customizable solution to your needs. The aforementioned companies, in particular, offer high-quality LED lighting that is flexible enough for your particular installation needs. 
Also, with these companies embracive of the DIY phenomenon in this modern-day and age, they offer installation guides. They also include information on the multiple applications of these lights to awaken your inner creativity. Whether you are in Canada, or anywhere in North America, make an order and they will ship the products to you.
When your product(s) arrives be sure they will be just as ordered, and if not, they can be replaced within a short time.